Description
Up to 35 days of stand-by time
Up to 10 hrs of usage time
3 in width x 6.28 in height
Take in every detail.
The Nokia 3 V features an expansive 6.26-inch screen perfect for streaming TV shows, chatting with friends and playing the latest apps. A 19:9 aspect ratio and upgraded HD+ display make for a truly immersive multimedia experience.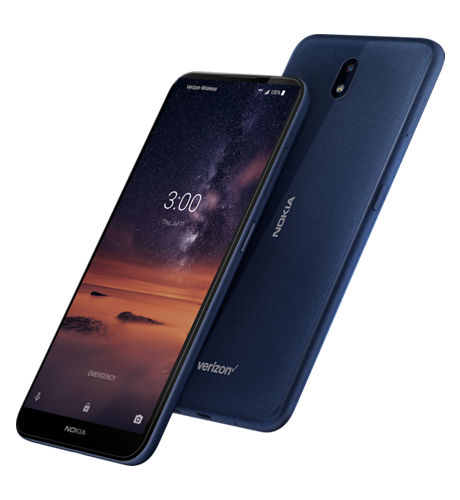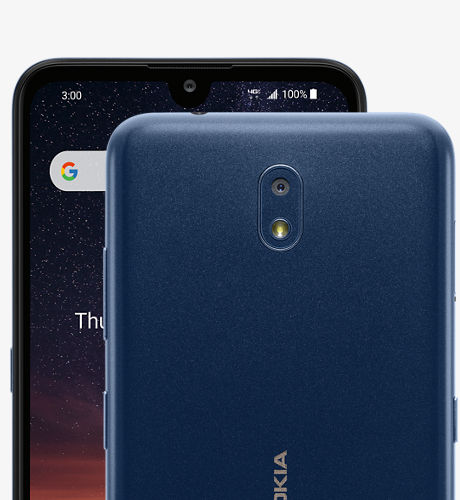 Look your best.
Bring out your inner model with a 5 MP selfie camera, complete with beautification mode for highlighting your favorite features. A 13 MP auto focus rear camera with improved UI makes it easier to capture your best creations yet.
Battery for days.
Go unplugged for up 2 days2 thanks to a powerful and efficient 4,000 mAh battery.1 Its 5V/2A charger fuels your device up faster, so you can get out the door quicker and focus on the things that matter.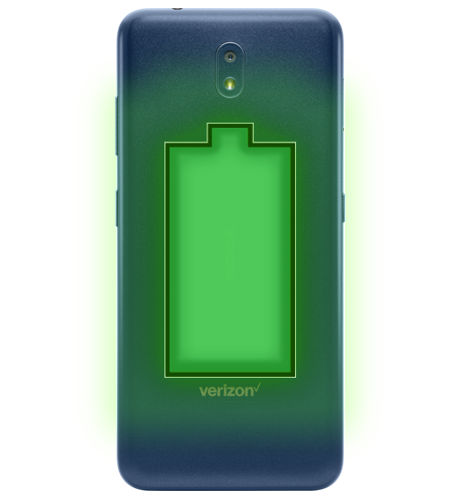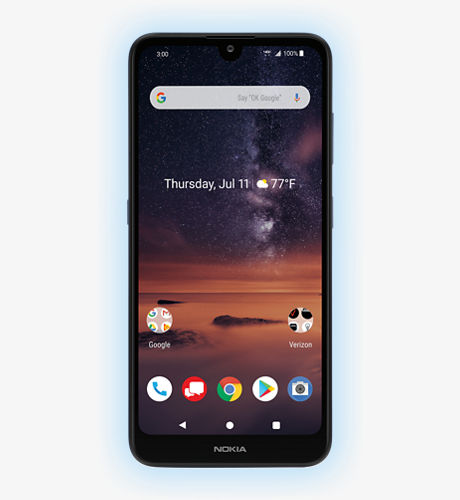 Engineered to outperform.
Effortlessly efficient and seamlessly smooth, the Nokia 3 V was built to impress. Its Snapdragon 429 Processor provides up to a 50% improvement in GPU performance3 for faster browsing, more cinematic videos and a higher-quality gaming experience.
Battery has limited recharge cycles and battery capacity reduces over time. Eventually the battery may need to be replaced. 
2-day battery testing was conducted with a real-life usage test by HMD Global. The test included active usage of a device for 5 hours per day with a new battery. Usage included gaming, video streaming, calling, sending sms, browsing and using apps (such as social media, news, navigation and music). The test was conducted with normal device settings in a lit indoor environment. The device was left on standby overnight.
As compared to previous generations of processor. Based on independent testing.